Experience Quality with 3 years warranty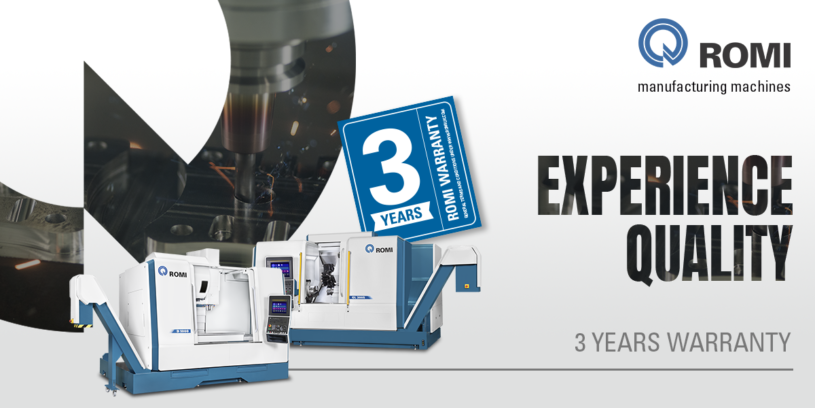 Trust is the basis of every good relationship – and ROMI will continue to prove to you in 2021 that we have trust in the quality of our own products. We do not only rely on proven technologies and our high in-house production ability, but above all we have your added value in mind. That's why in 2021 it's time to experience quality – with an extended machine warranty.
This campaign was already very well received in our 90th anniversary year. As a result, we have decided to continue this offer for all machine purchases in 2021.
Maintain your machine with foresight, take advantage of preventive maintenance. Get a 3-year warranty and minimise the risk of unplanned machine downtime and maintenance costs. At the same time, you maximise machine availability and your output.
"For us, service starts with the first conversation, this is deeply anchored in our ROMI character", says Bob Earl, Service Manager at ROMI UK.
This is exactly why we are already looking forward to your enquiry finding the best machine solution – because manufacturing machines is our passion, and we always have the bigger picture in mind. 
Your team from ROMI Machines UK.