ROMI T Series
Manual Lathes
ROMI T Series
Presentation
The ROMI T Series manual lathes were carefully designed for offering total safety for the operator, according to the standard NR-12.
The T Series are safe, versatile, reliable machines which are ideal for tooling, maintenance, and teaching work. The machines offer a variety of options which customise the machine to the applications required.
There are a variety of combinations for pitches and infeed's due to the mechanical structure of the machine. Over and above, making only one change in the end gear, it is possible to achieve two thread settings, one for metric and imperial, the other for module threads and diametrical pitches.
ROMI T Series
Main Technical Features
ROMI T 240
ROMI T 350
ROMI T 500
(*) Only for ROMI T 500 - 3.25 m between centers
Height of centres
mm
220
268
342
Swing thru gap (A)
mm
-
-
855
Gap length from front face (*)
mm
-
-
220
Spindle thru hole
mm
52
52
52
Speed ranges
rpm
44 to 2,240
29 to 2,000
35 to 1,800
Main motor AC
hp
7.5
7.5
7.5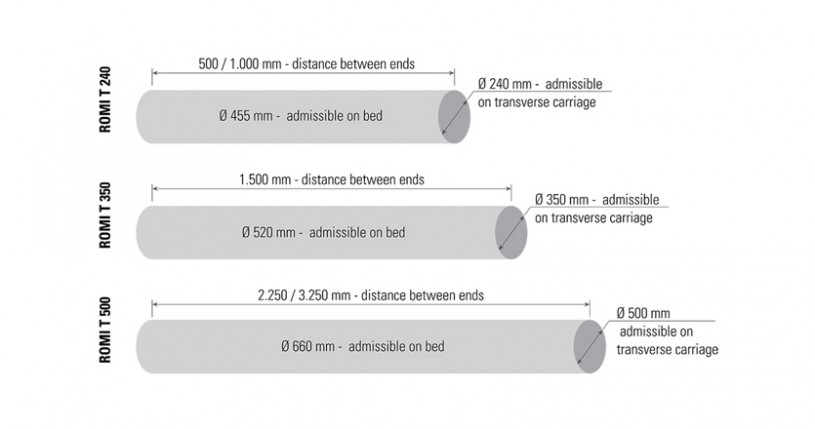 Consult an expert
Do you need more information about this product? Find here the nearest specialist or send a message.