Industry Evolution: Understanding the Impact of Industry 4.0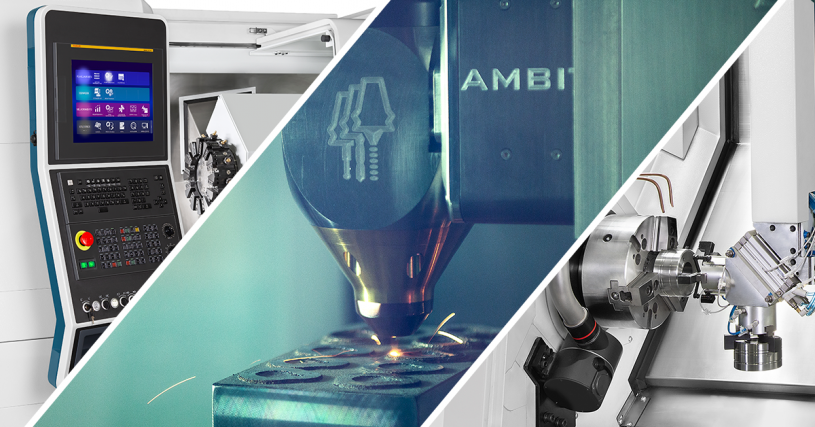 It goes without saying that industry is constantly changing. At the beginning of the 17th century, the industrial revolution arose with mechanization and steam machines. Almost 100 years later, we went through the era of scale production, electricity, and combustion, and then automation, the internet, robotics, and computers in the 20th century. Nowadays, the industry is experiencing a new revolution known as Industry 4.0 or advanced manufacturing: the era of digitization and the Industrial Internet of Things (IIoT).
As Industry 4.0 becomes more commonplace, computers connect and communicate with each other to make decisions with the least possible human involvement. A combination of systems, IIoT and artificial intelligence make Industry 4.0 possible, and the smart factory is a reality.
As a result, machines become increasingly intelligent, efficient, productive, and less wasteful as they have greater capacity to interpret information generated by systems and automatically act to reduce failures.
Industry 4.0 Impact
The impacts of Industry 4.0 are already visible in all sectors. Many companies are looking ahead and preparing for this next step in the evolution. Learn about some of these technologies and how they can positively contribute to your business: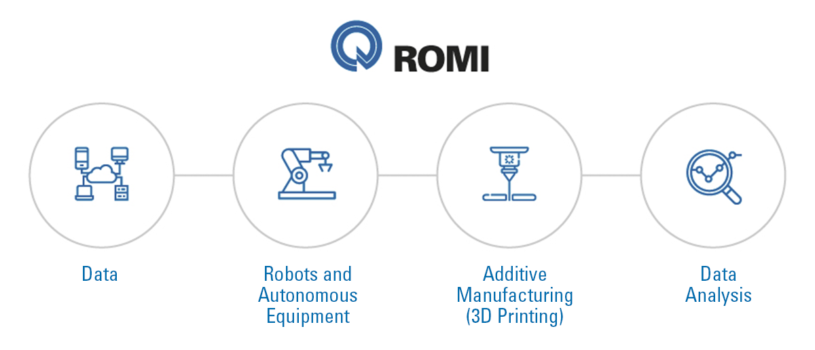 Data
Connected machines collect huge volumes of data that can contain information about maintenance, performance, and other important information, in addition to analyzing this data to identify patterns and insights that would be impossible for a human being. In this way, Industry 4.0 offers the opportunity for manufacturers to improve their operations quickly and efficiently and knowing exactly what needs more attention.
Robots and Autonomous Equipment
Robotics is increasingly accessible and available to companies of all sizes, ensuring greater autonomy for machines.
An example is Romi's Gantry Loader, an automatic parts, loading and unloading system with an 8-station magazine and a rapid advance of 60 m/min, which provides high productivity gains and make it possible to reduce up to 80% loading and unloading time.
The system has a mechanical arm, which places the part on the plate and, after the finished process, removes the part, repeating this process continuously, thus avoiding the need to stop the process to perform to perform the part exchange and the operator's intervention on the machine.
Additive manufacturing (3D printing)
This technology has developed significantly over the past decade and its advances allow many production possibilities.
The ROMI D Hybrid Line combines high-precision machining with additive manufacturing (3D metallic printing). It allows greater ease in the manufacture of parts with complex profiles, through the addition of ferrous materials and special alloy steels, such as Inconel and Stainless Steels, and generates savings in the use of high cost materials. The solidification process via solid state laser, as known as Direct Energy Deposition (DED) also allows the strategic addition of higher strength materials in areas of increased wear of the machined part, and allows molds to be repaired in damaged areas more easily and quickly, in addition to perform recording operation.
Data analysis
Data collection and analysis are key components of Industry 4.0. As the data is stored in the cloud, equipment and operations can be optimized through data analysis, such as with the ROMI D – New Generation Series and ROMI GL – New Generation – Series, equipped with CNC Fanuc controls. The New Generation machines allow the collection, management, and analysis of data, quickly identifying production failures and minimizing operating errors. The system also allows connectivity with other equipment, transmitting data between them and providing greater productive control.
The current state of industrial evolution requires adaptations in the traditional production relationship between suppliers, producers, and customers, as well as the interaction between the human and the machine. This change improves industry efficiency, but it can become a challenge if it is not performed correctly. Searching for the right technologies for your company, training employees for new equipment and being prepared for new market demand are fundamental steps for success in an Industry 4.0 world.
With our help, your company can also be part of the New Generation Industry. Contact us for more information on the most modern and robust machine tools on the market.